Dr. Yuan Zhu is Gilbert Family Endowed Professor in Neurofibromatosis Research and serves as Scientific Director in the Gilbert Family Neurofibromatosis Institute at the Children's National Hospital at Washington D.C. Dr. Zhu is Professor in the Department of Pediatrics, George Washington University School of Medicine. Dr. Zhu obtained his Ph.D. at the University of Texas Southwestern Medical Center at Dallas in 2000, was Assistant Professor from 2003 to 2010, and Associate Professor with tenure from 2010 to 2013 in the Departments of Internal Medicine and Cell & Developmental Biology at the University of Michigan Medical School. Dr. Zhu received academic and research awards including Biological Sciences Scholars Program (BSSP) Scholar from the University of Michigan, General Motors Cancer Research Scholars Program Scholar, Paul Daniel Bogart Leadership Chair of Research from Brain Tumor Society, American Cancer Society Research Scholar, and Gilbert Family Endowed Professorship. Dr. Zhu co-chaired the Children's Tumor Foundation's annual conference in 2014, was elected to a fellow by the American Association for the Advancement of Science (AAAS) in 2019 and became the first recipient of the Outstanding Scientist Award from the George Washington Cancer Center, George Washington University in 2021.
Degrees
Ph.D.

University of Texas Southwestern Medical Center
Our research focuses on investigating disease mechanisms and developing novel therapeutic strategies for Tumor Suppressor Gene (TSG) syndromes, which are characterized by germline loss-of-function mutations of TSGs in affected individuals. Neurofibromatosis type 1 (NF1) is one of the TSG syndromes that increases risks of developing benign and malignant tumors in the nervous system. Moreover, approximately 40-70% of children with NF1 exhibit one or more forms of specific learning disabilities and 20-45% have features of autistic spectrum disorder (ASD). Thus, NF1 represents a unique monogenic model to investigate cognitive, and behavioral abnormalities caused by a well characterized cancer-related signaling pathway(s). We have recently developed a series of NF1-associated disease models (e.g. ASD) using advanced genetic tools, including the mosaic analysis using double marker (MADM) system (Wang et al. Cell 2012; Kim et al., eLife 2014; Jecrois et al. Developmental Cell 2021). The recent progress in these research areas has extended our work from brain tumors into cognition- and behavior-related neuroscience areas.
Research Methods
High-throughput drug screening
Research Interests
NF1-associated cognitive and behavioral defects
Neurodevelopmental defects associated with TSG syndromes
Genetically engineered mouse models for TSG syndromes
Therapeutic investigation for TSG syndromes
Current Students
Former Students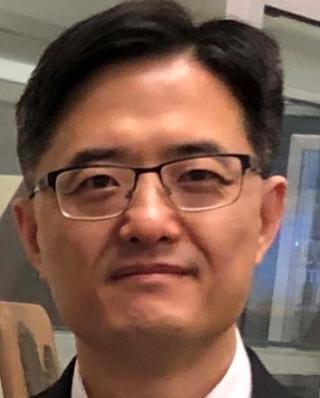 Children's National Hospital, 111 Michigan Ave NW, Washington, DC 20010
Neuroscience and Cognitive Science
Email
yzhu

[at]

childrensnational.org