Ming Hu is an Associate Professor at the School of Architecture, Planning and Preservation, University of Maryland, USA. She teaches technology courses which focus on the integration of architectural design with building system, materials, constructions and building performance assessment.
Professor Hu has an extensive background in high-performance building design and life cycle assessment and has engaged in applied building technology research for over 14 years. Her research activities centers on how to decarbonize the built environment through net zero impact and healthy building design, and to understand how the (smart) technologies might be employed to reduce the impact from built environment to ecosystem.
Professor Hu has published in over fifty research paper, and has lectured widely in North America, Europe, and Asian. She is a visiting research fellow at the Tampere University in Finland as a Fulbright recipient (2020-21). Her first book, titled Net Zero Building: Predicated and Unintended Consequences, was released in April 2019 through Routledge. Her second book: Healthy Built Environment and Smart technologies was published in September 2020.
Areas of Interest
Creating criteria for measurement of human experience in the built environment
Integrating self-reported experiences with cognitive neuroscience measures
Cultivating knowledge leading to a better design process
Research Interests
Cognitive and Affective Neuroscience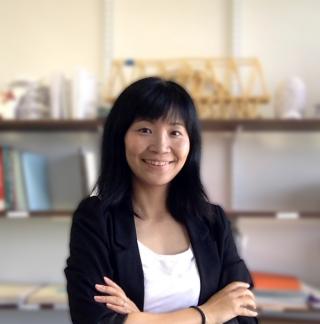 ARCH Building, Room 1207
Neuroscience and Cognitive Science