Activities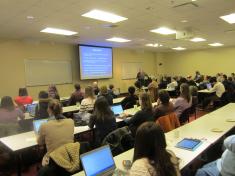 Seminars
A variety of seminars are offered around campus. Information on the NACS seminars, the NACS student seminars, Cogntive Science seminars, Linguistics seminars, and HESP seminars is available through the links to the right.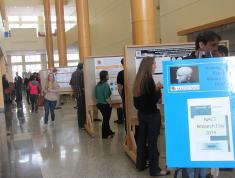 Events
NACS holds 3 annual events: NACS Retreat, NACS Research Day, and NACS-Fest. The Retreat brings faculty & students together to relax and engage. Research Day celebrates our program's outstanding research. NACS-Fest is our recruitment event.
Outreach
The NACS Outreach Committee is a student-led program to bring neuroscience and cognitive science into the community. By taking science to schools and other community venues we are both fostering a potential interest in science for future...
More About Outreach ➔