Dr. Bernstein Ratner is an applied developmental psycholinguist whose research primarily centers on typical and disordered child speech/language development, and fluency disorder (with an emphasis on stuttering) across the lifespan. Among the specific populations she investigates are late talking children, children with Specific Language Impairment, seizure disorder (epilepsy), intellectual impairment and autism. A complementary theme across these populations is investigation of the role that parental input and interaction play in children's communicative development. She studies development in both monolingual and bilingual populations.

Dr. Bernstein Ratner's primary research approach is computational analysis of spoken language , using TalkBank utilities; she is currently working on an initiative with colleague Brian MacWhinney at Carnegie Mellon University to redevelop clinical norms for measures of child language ability, using the thousands of records of children's spoken language held in TalkBank. Together with colleague Rochelle Newman, she has recently completed a large-scale longitudinal study of children's language development in the first two years of life. Among other current collaborators Ho Ming Chow at the University of Delaware, with whom she studies language processing in people who stutter, and predictors of recovery from early stuttering. She was previously a consultant to Dr. Erika Hoff's study on language acquisition in Spanish-English bilingual preschool children, with colleagues at GWU (Cynthia Core and Shelley Brundage).
With Brian MacWhinney of Carnegie-Mellon University, Dr. Bernstein Ratner manages FluencyBank, a project of TalkBank (https://fluency.talkbank.org/). This initiative is funded by the NIDCD and NSF (Linguistics) through 2021 to track fluency development in typical children, those who stutter, late-talking children and children raised bilingually. In addition, FluencyBank seeks to archive and facilitate sharing of data relevant to fluency research.
Also with Professor MacWhinney and Professor Jan Edwards in HESP, Dr. Bernstein Ratner has a grant from NIDCD through 2023 to examine current recommendations for child language sample analysis in clinical settings, renorm the most typically used measures for clinical assessment of children's language, and develop dialect-sensitive measures for the identification and appropriate assessment of children who speak non-mainstream American English.

Among Dr. Bernstein Ratner's recognition for contributions in these areas of study are the Honors of the American Speech-Language and Hearing Association (ASHA) and Maryland Speech-Language Hearing Association (MSHA), Fellowship in the American Association for the Advancement of Science (AAAS), Distinguished Researcher Award from the International Fluency Association, the Miegunyah Distinguished Fellowship, University of Melbourne, and a Distinguished Alumna award from Temple University. In 2016, Dr. Bernstein Ratner was named Professional of the Year by the National Stuttering Association.
Dr. Bernstein Ratner will be accepting potential doctoral student applications for admission to NACS or HESP in Fall 2021. Please contact her directly by email if you are interested.
Degrees
Ed.D.

Boston University, Applied Psycholinguistics
1) Typical and disordered speech/language development in children, including special populations (later talkers, children with Specific Language Impairment, fluency disorder (stuttering), intellectual disability, autism, seizure disorder (epilepsy), children who are bilingual.)
2) Underlying deficit(s) that give rise to stuttering in children and adults, with emphasis on speech/language processing; predictors of spontaneous recovery from stuttering in children.
3) Contributions of parental input and interaction to children's speech/language and literacy development.
Dr. Bernstein Ratner also serves as the co-Director of the University of Maryland Autism Research Consortium (UMARC): www.autism.umd.edu, and is currently the Graduate Director of the NACS program.
Research Methods
Research Interests
Neural Developmental Disorders
Campus

Service

Neuroscience and Cognitive Science Program (NACS), Graduate Director

International

Service

President, International Fluency Association
Former Students
Current Position

Associate Professor, San Jose State University

Student Name

Catherine Torrington Eaton

Current Position

Assistant Professor, Our Lady of the Lake University, San Antonio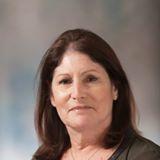 0141G LeFrak Hall
Neuroscience and Cognitive Science
Office Hours
By appointment