Caroline Charpentier is an incoming assistant professor (starting August 2023) in the Department of Psychology and the Brain and Behavior Institute. She obtained her PhD in cognitive neuroscience at University College London, UK, in 2016, with her dissertation focusing on the interaction between emotions and decision-making. She then completed her postdoctoral training at the California Institute of Technology, studying the behavioral, neural, and computational mechanisms of social learning and decision-making. Her research is interdisciplinary, drawing from social neuroscience, behavioral economics and computational psychiatry. Dr Charpentier's research has received funding from the Wellcome Trust (Sir Henry Wellcome Postdoctoral Fellowship) and is currently supported by a K99/R00 Pathway to Independence award from NIMH (2021-2026), investigating the neuro-computational mechanisms of social learning and variation along psychiatric symptom dimensions and in autism.
Areas of Interest
Applying this computational psychiatry approach to other clinical populations (e.g. social anxiety disorder), in hope of better distinguishing computational mechanisms that may be specifically altered along unique symptom dimensions
Examining the computational mechanisms of social learning during development (childhood, adolescence)
Investigating cognitive biases in social information processes (from seeking information to belief formation to decision-making)
Understanding how biased cognition can snowball into societal issues such as conspiratorial thinking
Developing more naturalistic paradigms and integrated models of human social interactions
Degrees
Ph.D.

University College London
Dr Charpentier's research focuses on uncovering the behavioral and neural computations involved in human social and affective decision-making, with a strong interest in how individual variability in these processes and their underlying computations relate to psychopathology. Research methods used in the lab include behavioral experiments (both in the lab and online), functional magnetic resonance imaging (fMRI), computational modelling of behavior and brain activity, and studies in neurodivergent (autism) and psychiatric (anxiety disorders) populations.
Currently funded work involves a large functional neuroimaging study of individuals on the autism spectrum, examining multiple aspects of social learning (across a battery of tasks) within the same participants. The overarching aim of this project is to identify a parsimonious set of behavioral and neural computations that can be used to characterize social learning processes and their variation along the autism spectrum.
Research Methods
Research Interests
Current Students
Former Students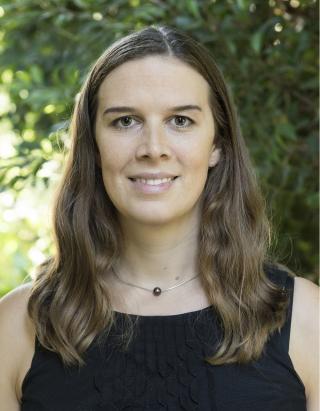 3147C Biology-Psychology Building
Neuroscience and Cognitive Science