Yi Ting Huang is an Associate Professor in the Department of Hearing and Speech Sciences. She received her Ph.D. in Developmental Psychology at Harvard University and trained as a post-doctoral fellow in Cognitive Psychology at the University of North Carolina at Chapel Hill. Dr. Huang's research focuses on how young language learners acquire the ability to coordinate linguistic representations during real-time comprehension. She explores this question by using eye-tracking methods to examine how the moment-to-moment changes that occur during processing influence the year-to-year changes that emerge during development. She has applied this approach to examine a variety of topics including word recognition, application of grammatical knowledge, and the generation of pragmatic inferences. Other interests include the relationship between language and concepts, language comprehension and production, and language development and literacy. She is currently a member of the Maryland Language Science Center and the Program in Neuroscience and Cognitive Science.
Degrees
BA

Northwestern University
My research investigates the intersection of language, cognitive, and social development in children. How is language comprehension shaped by past experiences? How do early processes influence later outcomes? Anyone who has tried their hand at a second language knows the sheer complexity of this task. Moreover, the way we talk (e.g., words, accents) provide reliable signals of our past interactions. I apply these insights to examine how children from varying backgrounds (e.g., SES, dual language learners, cochlear-implant users) develop distinct strategies for comprehending sentences. This work challenges traditional notions of shared linguistic processes, and moves beyond long-standing divisions between basic vs. applied research. After all, language abilities are useful when they enable children to effectively communicate across contexts. Likewise, improved models of how they do so enables better interventions for addressing challenges due to experiance variation (e.g., school settings).
My primary tool for investigating these questions is the eye-tracking while listening paradigm. This method assesses comprehension in both literate and illiterate populations (e.g., your typical 5-year-old) and yields fine-grained measures of interpretations as they occur. However, beyond simply providing more a sensitive index of language ability, this approach reveals the architectural properties that support a learner's capacity to learn and understand language. Through this lens, my research pursues two primary goals. First, it seeks to spell out the computational demands learners face with encountering spoken utterances and specifies the challenges posed by variations in the accessibility, reliability, and timing of input. Second, it seeks to understand the resources that different learners are equipped with to overcome these demands, by way of their language experience, hearing abilities, and general cognitive capacities. By isolating conditions that support successful and unsuccessful language comprehension, we gain a better understanding of the causes of variable outcomes and how to address them in academic settings.
Research Methods
Research Interests
Professional

Service

Associate Editor, Language Acquisition

Professional

Service

Editorial Board, Journal of Experimental Psychology: Learning, Memory, and Cognition

Campus

Service

Maryland Language Science Center, Graduate Education Committee

Campus

Service

Neuroscience and Cognitive Science, Executive Committee
Current Students
Former Students
Student Name

Alix Kowalski

Student Name

Rachel Adler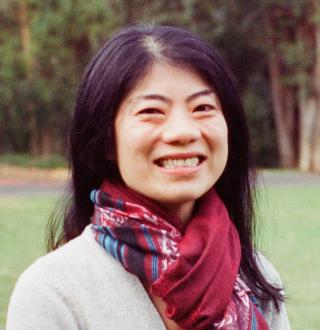 0141A LeFrak Hall
Neuroscience and Cognitive Science
Office Hours
By appointment