Dr. Miller is an Assistant Professor in the Department of Kinesiology. He jointed the UMD faculty in 2012 after completing a postdoctoral fellowship at the Human Mobility Research Centre, Queen's University (Kingston, Ontario). He received his PhD in Kinesiology in 2010 from the University of Massachusetts, with prior training in mechanical engineering and exercise science at Iowa State University. His research and teaching focus on the biomechanics and motor control of human locomotion. Dr. Miller is co-director (with Dr. Jae Kun Shim) of the UMD Neuromechanics Research Core.
Degrees
PhD

Kinesiology, University of Massachusetts (2010)

MS

Exercise & Sport Science, Iowa State University (2006)

MS

Mechanical Engineering, Iowa State University (2005)

BS

Mechanical Engineering, Iowa State University (2003)
KNES 289W: The Cybernetic Human
KNES 300: Biomechanics of Human Motion
KNES 402: Biomechanics of Sport
KNES 689P: Mechanical Analysis of Human Movement
KNES 689Z: Skeletal Muscle Mechanics, Energetics, and Control
Dr. Miller's research focuses on how the human neural, muscular, and skeletal systems interact to produce movement in health and pathology. He is particularly interested in the positive and negative consequences of mechanical loading incurred from activities of daily living on human health, such as the conditioning of cartilage and osteoarthritis.
Long-term goals of this research are (i) to develop testable hypotheses for making accurate model-based predictions of the biomechanics of locomotion, and (ii) to create tools for objectively identifying individuals with a high risk for developing osteoarthritis early in their lives, and conservative interventions for mitigating this risk.
Research Methods
Instrumented Gait Analysis
Research Interests
Nonlinear Control and Dynamics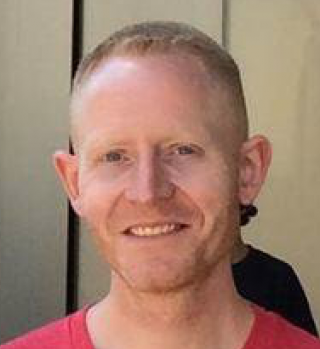 2134A School of Public Health
Neuroscience and Cognitive Science