Kent Norman is an Associate Professor in the Neuroscience and Cognitive Science area in the Department of Psychology at the University of Maryland. He received his doctorate from the University of Iowa in 1973 in Experimental Psychology. He is the director of the Laboratory for Automation Psychology and Decision Processes (LAPDP, http://lap.umd.edu) and is a founding member of the Human/Computer Interaction Laboratory (HCIL, http://www.cs.umd.edu/hcil) in the University of Maryland iSchool.
Dr. Norman is the developer of HyperCourseware™, a Web-based prototype. This work is reported in his online text: The Switched On Classroom (1999, http://lap.umd.edu/soc). He is co-author of the QUIS: The Questionnaire for User Interaction Satisfaction, licensed by the University to academic, corporate, and government usability labs. Dr. Norman is the author or co-author of over 80 journal articles and book chapters. His most recent book is Cyberpsychology: An introduction to the human-computer interface (2008), published by Cambridge University Press. He won an award for the most cited paper in the journal Interacting with Computers for his paper, "Levels of automation and user participation in usability testing" (2006). He is the editor of the Wiley Handbook for Human-Computer Interaction to be published in 2016.
He teaches courses on cyberpsychology, the psychology of video games, and the psychology of social networking and social computing.
I teach all of my classes in Teaching Theaters at the University of Maryland. Courses are blended with classroom meetings and all materials and other interaction online. I use a system first invisioned in 1990 and developed over the past 25 years called HyperCourseware. See http://cognitron.umd.edu for interaction.
His research is on judgment and decision-making and problem solving particularly as they pertain to human/computer interaction, human factors, usability testing, and cognitive issues in interface design. One research program is on computer menu selection and problems of navigation and search. This work and other literature is reported in his book, The Psychology of Menu Selection: Designing Cognitive Control at the Human/Computer Interface (1991, http://lap.umd.edu/poms). Research has also involved the design of online surveys and visualizations for decision-making, which has been funded by the U.S. Bureau of the Census, methods of usability testing funded by NSF, and the design of electronic educational environments. Current research is on psychological factors of video games, immersiveness, and skill components.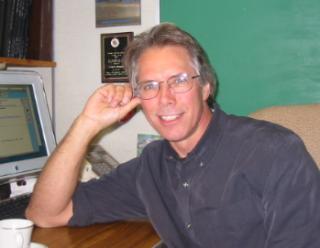 3123F Biology-Psychology Building
Neuroscience and Cognitive Science