I am an Assistant Professor with the Maryland Institute for Applied Environmental Health at the University of Maryland, School of Public Health. I also hold joint appointment in the Department of Epidemiology and Biostatistics. My initial academic training was in environmental engineering. However, after travels to West Africa where I witnessed clear links between environmental conditions and health, I decided to pursue public health. I earned my Master of Public Health and Doctor of Public Health degrees in environmental health sciences from Johns Hopkins Bloomberg School of Public Health. Prior to joining the faculty at the University of Maryland, I served as Assistant Commissioner for Environmental Health with the Baltimore City Health Department then later as the Assistant Center Director for Human Health with U.S. EPA's National Center for Environmental Research where I focused on biomonitoring for policy analysis, cumulative risk assessment, health impact assessment, environmental health indicator development, children's environmental health and environmental health of minority populations.
Degrees
DrPH

Johns Hopkins Bloomberg School of Public Health, 2002

MEngr

Civil and Environmental Engineering, University of Virginia, 1990

BS

Civil and Environmental Engineering, University of Virginia, 1989
My research focusses on racial and economic disparities in exposures to environmental contaminants and associated health risks with the aim of improving the science our society uses to make decisions about environmental policies that impact the health of communities and populations, especially vulnerable, low income and minority populations. I am currently evaluating the combined effects of psychosocial stressor and environmental contaminant exposures on disparities in children's neurocognitive development and functioning and conducting a study on food insecurity as a determinant of poor academic outcomes and exposure to food contaminants among emerging adults. I am interesting in the application of systems science tools and methods to understand cumulative impacts on children's neurodevelopment from environmental and psychosocial stressors. I am energized by the challenge of cumulative environmental health risks and social disparities in environmental health because these issues are difficult, complicated and sometimes controversial, from both science and policy perspectives. Understanding cumulative effects of multiple risk factors on health is critical for establishing environmental policies that are truly public health protective.
Research Methods
Research Interests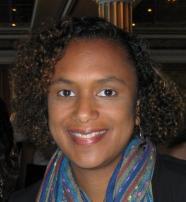 2234L School of Public Health
Neuroscience and Cognitive Science
Office Hours
By appointment