Arthur Popper has been Professor of Biology since 1987 when he joined the University as Chair of the department (then Zoology). Since stepping down as chair, Dr. Popper has served as director of the Neuroscience and Cognitive Science (NACS) program and as Co-Director of the Center for Comparative and Evolutionary Biology of Hearing (C-CEBH). He served as Chair of the University of Maryland Senate, associate dean in the College of Chemical and Life Sciences, and associate dean in the Graduate School . He is a fellow of AAAS and the Acoustical Society of America. Dr. Popper is also editor of the Springer Handbook of Auditory Research, a series of books that now numbers 74 volumes on various aspects of the hearing sciences (http://www.springer.com/series/2506). He is also editor of the science magazine, Acoustics Today (www.AcousticsToday.com).
Dr. Popper continues his engagement in science through involvement in several research projects, consulting on the effects of anthropogenic sound on aquatic life, publishing on various aspects of hearing and anthropogenic sound, and in editing his book series and magazine.
However, Dr. Popper not taking students since he is retired. However, he is more than pleased to serve on committees, co-mentor (if the student is working in another lab), or just work with students.
Degrees
PhD

Biology, City University of New York

BA

Biology, New York University, Bronx, NY
My interests focus on the effects of man-made (or anthropogenic) noise on aquatic life, with particular focus on effects of such sounds on fishes. This interest allows me to take advantage of my decades of basic research on fish hearing capabilities and mechanisms and apply them to issues that have the potential to directly affect behavior and physiology of animals as the noise levels in the aquatic environment increases. Recent studies have included effects of very intense man-made signals (pile driving, seismic air guns) as well as general increase in background noise levels (as from shipping and aquaculture). I also am very involved in working with U.S. and international institutions in evaluating overall effects of the increase in man-made noise on animals. This includes being organizer of four international meetings on effects of noise on aquatic life. I also serve as editor of two major publications, the Springer Handbook of Auditory Research and the journal Acoustics Toda
Research Interests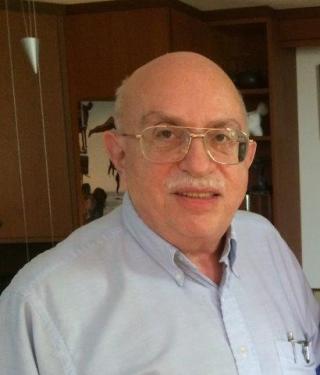 2225 Biology-Psychology Building
Neuroscience and Cognitive Science