Dr. Jeremy Purcell is a Faculty Research Scientist at the Maryland Neuroimaging Center and is an affiliate of the Psychology Department of the University of Maryland at College Park. He received his Ph.D. in Neuroscience from Georgetown University (2012). He completed his postdoctoral training at Johns Hopkins University, where he was also an Associate Research Scientist (2016-2018).
Degrees
Dr. Purcell's long-term research goal is to understand how the brain encodes and retrieves long-term memories. Specifically, he has addressed this question within the context of written language, i.e., reading and spelling. Dr. Purcell intends to gain insight into how written language representations are disrupted by impairment and/or enhanced by training. He has focused on developing novel statistical approaches for indexing and tracking neural changes associated with long-term memories and learning. Using functional magnetic resonance, (fMRI), he has developed a novel and generally applicable regression based algorithm for quantifying learning induced changes in local neural representations.
His immediate research goals are to 1) continue to explore the neural basis of both reading and spelling, and 2) further develop novel approaches for quantifying learning induced neural representational changes that ideally will be useful in the study of variety of different cognitive domains and populations.
Research Methods
Cognitive behavioral experiments
Research Interests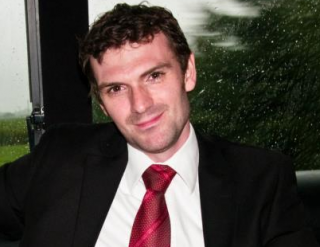 0125D Biology-Psychology Building
Neuroscience and Cognitive Science