Heather Yarger received her Ph.D. in Clinical Psychology/Clinical Science from the University of Delaware in 2018. She completed her APA-accredited pre-doctoral clinical internship within the Child and Family Therapy and Behavioral Management Clinics at Kennedy Krieger Institute/Johns Hopkins University School of Medicine. She is currently a research assistant professor in Dr. Elizabeth Redcay's Developmental Social Cognitive Neuroscience lab investigating the brain bases of internalizing symptoms in children diagnosed with Autism Spectrum Disorder. Heather is also interested in investigating the efficacy of evidence-based treatments using psychotherapy process research.
Representative Publications:
Yarger, H.A.

& Redcay, E. (2020). A conceptual model of risk and protective factors associated with internalizing symptoms in autism spectrum disorder: A scoping review, synthesis, and call for more research. Development and Psychopathology, 32(4) 1254-1272. doi:10.1017/S095457942000084X

Yarger, H.A.

, Bronfman, E., Carlson, E.A., & Dozier, M. (2019). Intervening with Attachment and Biobehavioral Catch-up to Decrease Disrupted Parenting Behavior and Attachment Disorganization: The Role of Parental Withdrawal. Development and Psychopathology.

Yarger, H.A.

, Bernard, K., Caron, E., Wallin, A., & Dozier, M. (2019). Enhancing Parenting Quality for Young Children Adopted Internationally: Results of a Randomized Controlled Trial. Journal of Clinical Child & Adolescent Psychology. https://doi.org/10.1080/15374416.2018.1547972

Yarger, H.A.

, Hoye, J.R., & Dozier, M. (2016). Trajectories of change in attachment and biobehavioral catch-up among high-risk mothers: A randomized clinical trial. Infant Mental Health Journal, 37(5), 525-536. doi:10.1002/imhj.21585

Close, H.A.*

, Lee, L.-C., Kaufmann, C. N., & Zimmerman, A. W. (2012). Co-occurring conditions and change in diagnosis in autism spectrum disorders. Pediatrics, 129(2), e305-e316.doi: http://dx.doi.org/10.1542/peds.2011-1717
*Note: Name change occurred in June 2013 from Heather A. Close to Heather A. Yarger.

Researchgate: https://www.researchgate.net/profile/Heather_Yarger
Twitter: @HYarger_PhD
Areas of Interest
Autism Spectrum Disorders
Child Development
Degrees
Ph.D.

Clinical Psychology, University of Delaware

M.A.

Psychology, University of Delaware

B.S.

Psychology, The Pennsylvania State University
Research Methods
Research Interests
Pediatric Anxiety Disorders
Neuropsychiatric Disorders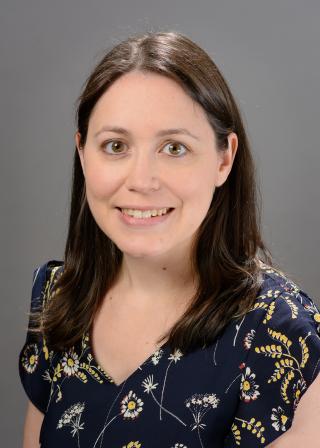 3123A Biology-Psychology Building
Neuroscience and Cognitive Science