Ellen is a doctoral student working with Dr. Rachel Romeo in University of Maryland's Language, Experience, and Development (LEAD) Lab. She holds bachelors degrees in English and Music from University of Maryland and a Master's in Education from Harvard University. Prior to joining the NACS program, Ellen worked for two years in the Early Learning Project lab with Dr. Rachel Barr at Georgetown University. Ellen started her career as an educator, teaching Pre-K as well as middle and high school English/Language Arts, and most recently served as Executive Director of Trust for Learning, a philanthropic partnership working to support ideal learning environments for all children in publicly-funded programs, birth - eight. She also has eight years of experience as a researcher, writer, and strategist focused on progressive campaigns and candidates. Ellen hopes to advance antiracism and inclusion in scientific research, and is exploring the diverse ways children and families use language to support emotional development and regulation in the first few years of life. In her spare time, you might catch her singing, birding, or writing a sonnet.
Areas of Interest
emotional development & regulation, language, antiracism, executive function
Degrees
Awards
2022-08-01

Ellen is a NACS recipient of University of Maryland's Flagship Fellowship.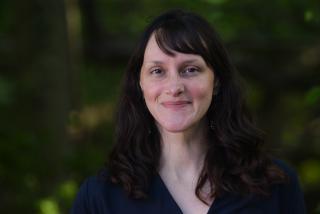 Benjamin Building
Neuroscience and Cognitive Science