Rachel Romeo, PhD, CCC-SLP is a developmental cognitive neuroscientist and licensed speech-language pathologist broadly interested in how children's early experiences, both favorable and adverse, influence their neural, cognitive, and academic development, with a specific focus on language and literacy development. She directs the Language, Experience, and Development (LEAD) lab, where she employs interdisciplinary methods from developmental psychology, cognitive neuroscience (including structural and functional brain imaging), and direct educational interventions to study how young brains adapt to varying environments and lead to unique developmental paths. She is especially interested in socioeconomic differences in development, and how translational cognitive neuroscience may better support educational equity. Dr. Romeo's research is funded by the National Institutes of Health, and has received international press by Scientific American, BBC, NPR, US News & World Report, and the World Economic Forum, amongst others.
Dr. Romeo received her PhD from the joint Harvard/MIT Program in Speech and Hearing Bioscience and Technology, MSc in Language Sciences from University College London, BA in Psychology and Linguistics from the University of Pennsylvania, and clinical licensure in Speech-Language Pathology from the MGH Institute of Health Professions. She also completed the Translational Postdoctoral Training in Neurodevelopment program at Boston Children's Hospital and Harvard Medical School.
Dr. Romeo's primary appointment is in the department of Human Development and Quantitative Methodology in the College of Education. She holds a courtesy appointment in the department of Hearing and Speech Sciences, and a faculty affiliation in the Neurosciences and Cognitive Sciences Program.
Dr. Romeo is accepting students to begin Fall 2024.
Areas of Interest
Language and literacy acquisition
Brain development (infancy through adolescence)
Socioeconomic status and early adversity
How early experiences shape neurocognitive development
Equity in education and learning
Degrees
MSc

University College London

BA

University of Pennsylvania

CCC-SLP

MGH Institute of Health Professions
Research Methods
Research Interests
Current Students
Former Students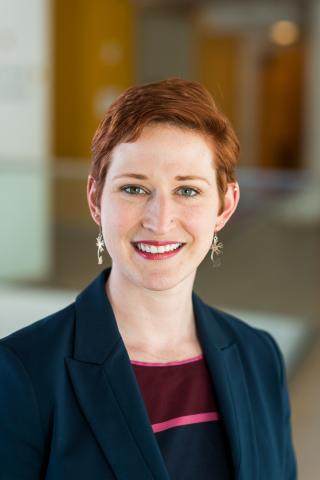 3304Q Benjamin Building
Neuroscience and Cognitive Science